About us
Golden Gate Chinese Takeaway is the best place to get great tasting Chinese food in Hope Valley. No matter if you are looking to grab a quick lunch to take back to the office or a complete range of dishes to take home for family dinner, we have what you are looking for. We have a range of noodle dishes, perfectly seasoned to taste just like you expect. We also have your traditional favorites like fried rice and chicken cooked a variety of ways. Stop by Golden Gate Chinese Takeaway on your way home today.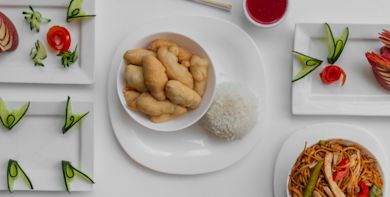 Reviews
Laura-Lee
"Delivered super early. Delicious and hot food every time."
4/02/2020
Stu
"Food was great , delivered on time ."
3/02/2020
Margaret
"Our place can be difficult to find the our place quite easily"
5/01/2020
Coreen
"Enjoyable and yummy"
4/01/2020